Jan 28 / 2015
Comments Off on Zortrax M200 Review
Overview
The Zortrax M200 is one of the best desktop 3D printers on the market. It is competitively priced, reliable, and accurate. Although it's technical specifications are rather run-of-the-mill (90 micron layer resolution, 200 x 200 x 185 mm build volume), the overall experience, and especially the surface finish, is highly consistent, even across overhangs and areas that many other 3D printers struggle with.
Pros
It's hard to say how much of the excellent surface finish is owed to the solid construction, the slicer and it's impeccable support generation, or the filament, but it all comes together in an extremely well-engineered piece of machinery. Setup time is minimal, and it does not need to be calibrated very often to deliver very high quality prints. Below are just a few examples of the type of print-quality you can expect: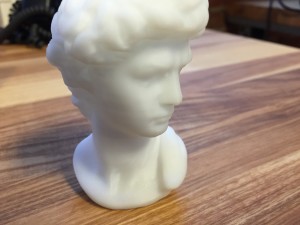 A scale model of the head of Michelangelo's "David"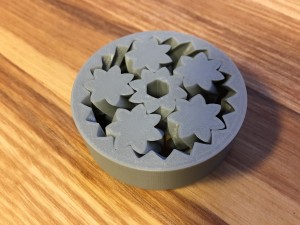 A bearing that shows off Zortrax's Print-In-Place (PIP) chops
A model jet engine from G.E.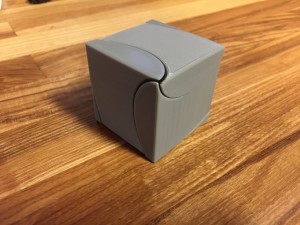 A Cubic Trisection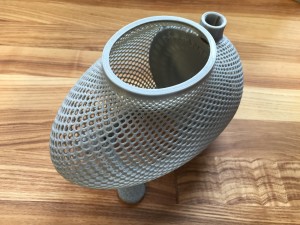 Bird Feeder (from printednest.com)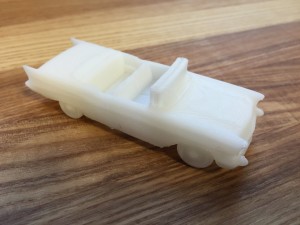 A sweet Chevy. Anyone know what year? Looks like mid-50s to me.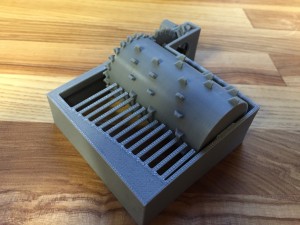 Finally, a functional music box. If you try to print this, bear in mind that it needs a chamber to resonate on, such as an empty cardboard box. I was planning on getting a video of this in action but unfortunately one of the tines broke off and I will have to reprint. The preset song wasn't very good anyway. Make sure to check out the customizer to create your own song.
Cons
Drawbacks are few, although the problems that occur with Zortrax are endemic to desktop FDM 3D printers in general: warping, difficulty in removing supports, and adhesion problems, where prints lift up off the bed. Iused an ABS slurry (acetone + ABS) which seems to help, although probably not for long.
The technical support seems to be somewhat lacking, which is to be expected of a company that was crowd-funded through kickstarter,  but I have faith it will become better with time.
Technical Specifications
Source: https://zortrax.com/product-details/technical-details
Technology: FFF
Price: $2199
Build Envelope: 200 x 200 x 185 mm (8"x8"x7.5")
Build Volume: 7.4 liters
Minimum Layer Height: 90 microns
Materials: Plastic
Release Date: June 2013
Useful Resources
User Guide: Zortrax M200 User Manual
Software: Z-Suite (requires serial number)
Forum: http://forum.zortrax.com/
Filament: https://zortrax.com/product-details/materials
Support (General): http://support.zortrax.com/
Support (Request): http://support.zortrax.com/hc/en-us/requests/new
When all is said and done, I would very strongly recommend the Zortrax M200. Hope you enjoyed this review, please feel free to leave comments below!