Feb 05 / 2015
Comments Off on Lithophanes!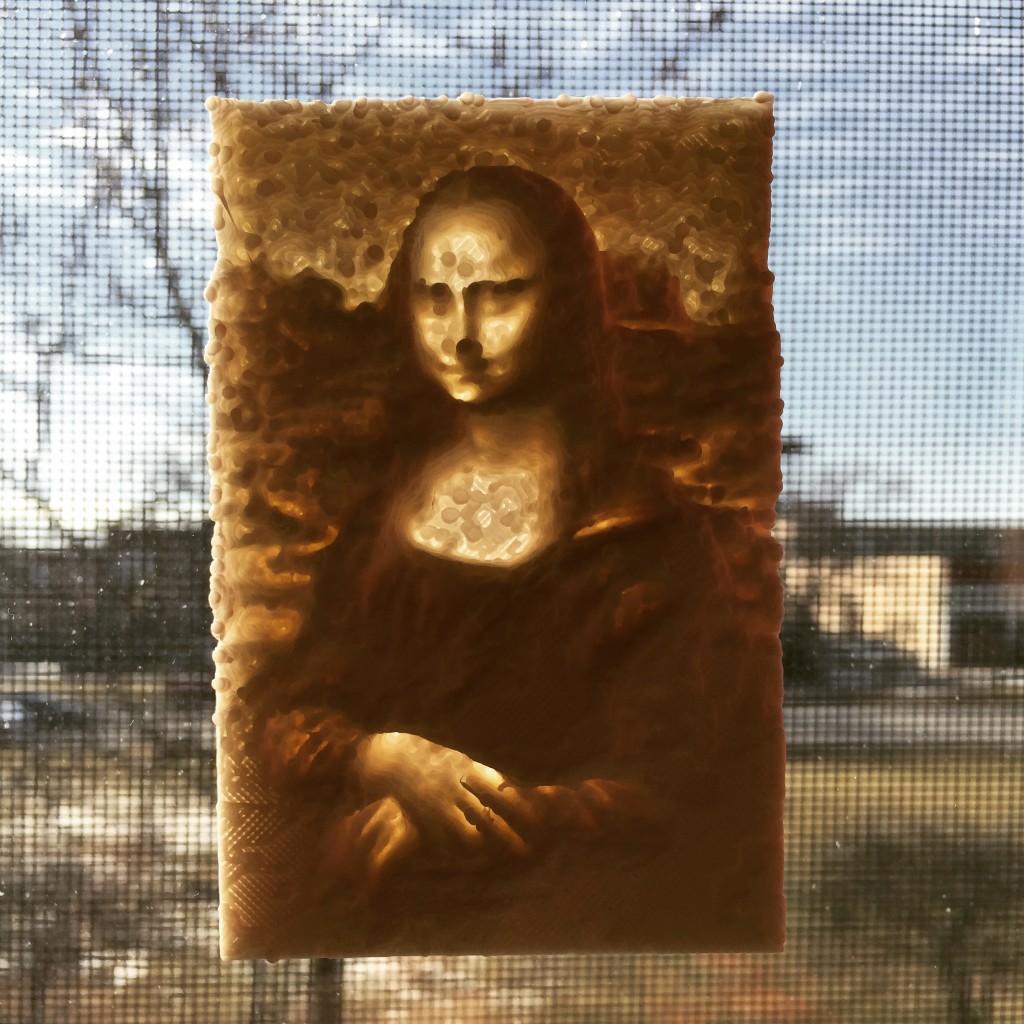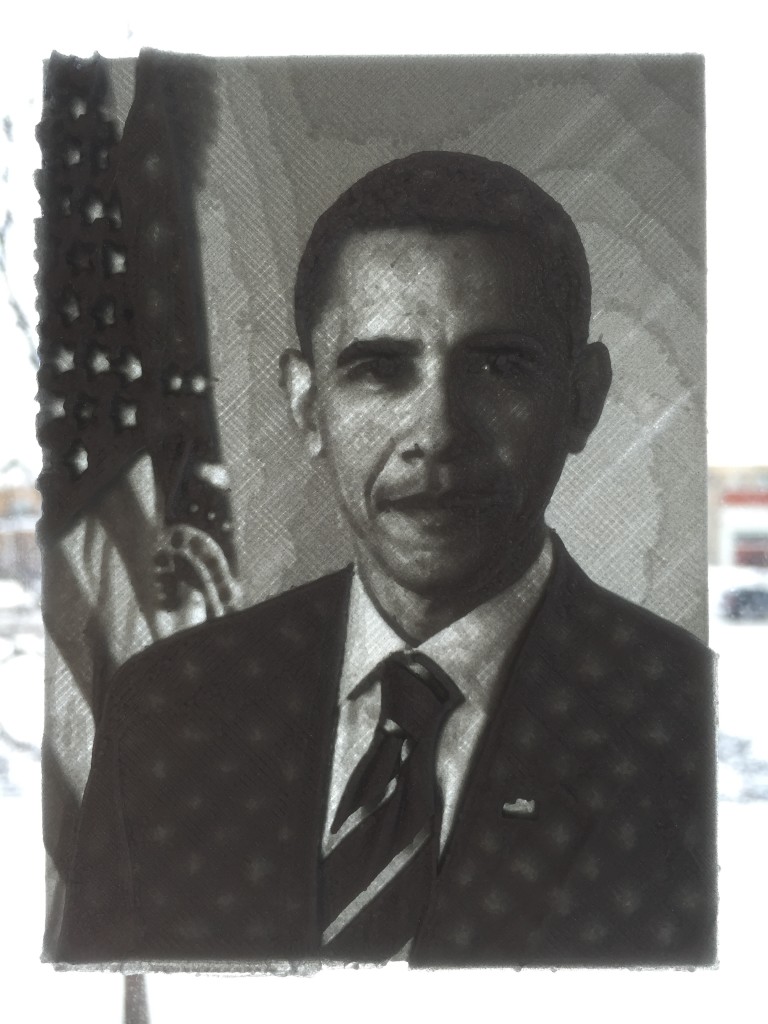 My far and away favorite feature of Cura is the ability to transform a photo into a 3D model that becomes visible when backlit called a "lithophane." The way it creates this effect is by putting down more layers for the darker areas which allows less light to pass through. Make sure you set your infill to 100%, though. Obama ended up looking like he's wearing a checkered suit!
I uploaded the Mona Lisa lithophane stl so you can print your own.
Enjoy!