Feb 19 / 2015
Comments Off on 3D printed Music Box Customizer Helper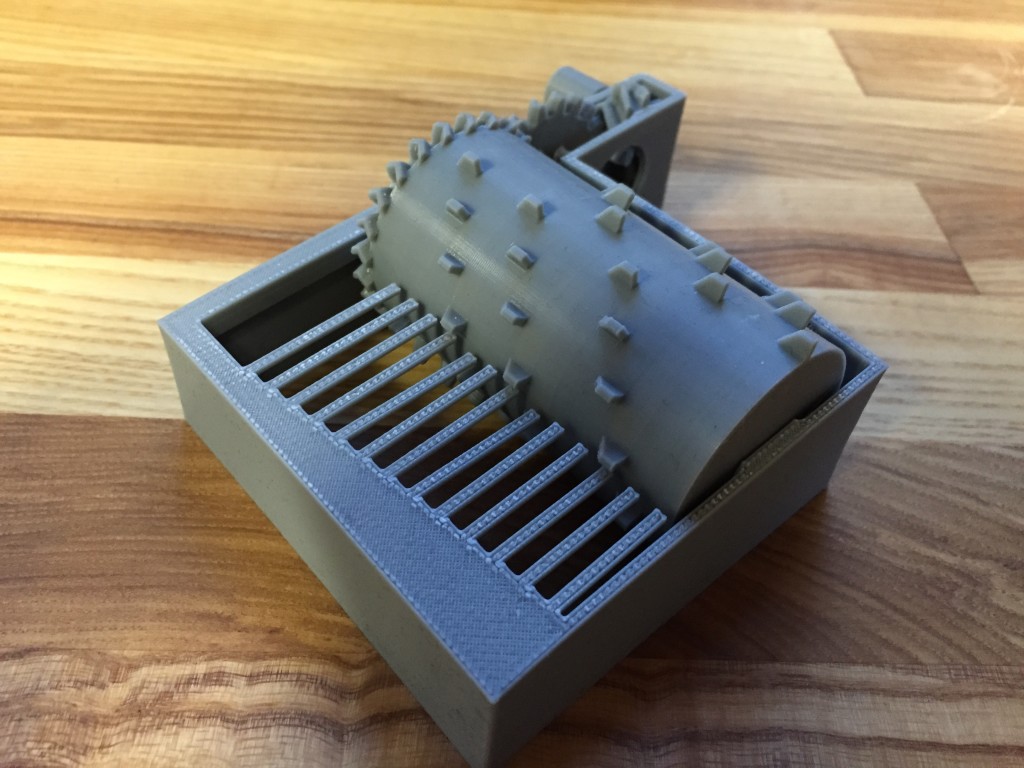 One of my absolute favorite things that I have printed so far is the Parametric Music Box by wizard23. It is extremely impressive not only because of its functionality, but also the fact that it is customizable! That's right folks, you can "program" this puppy to play what ever you want! There is a helper link in his description (which didn't play in Chrome for me, I'd try Firefox):
http://magicshifter.net/oldold/musicbox/musicbox.html
If you don't feel like changing the notes and only want to change the song, though, just set up a document in notepad and copy and paste the text below:
Music Box Customizer
cCdDefFgGaAbc
Xoooooooooooo = C
oXooooooooooo = C#
ooXoooooooooo = D
oooXooooooooo = D#
ooooXoooooooo = E
oooooXooooooo = F
ooooooXoooooo = F#
oooooooXooooo = G
ooooooooXoooo = G#
oooooooooXooo = A
ooooooooooXoo = A#
oooooooooooXo = B
ooooooooooooX = C
ooooooooooooo = Rest
Copy and paste your melody beat by beat, which each row corresponding to a single beat. Pin Nr Y set the total number of beats in your song. You can do multiple notes at once, so XooooooXooooo = C and G (a major 5th).
Example: Funkytown by Lipps, Inc.
(pin Nr Y = 16)
oooooooXooooo
oooooooXooooo
oooooXooooooo
oooooooXooooo
ooooooooooooo
ooXoooooooooo
ooooooooooooo
ooXoooooooooo
oooooooXooooo
ooooooooooooX
oooooooooooXo
oooooooXooooo
ooooooooooooo
ooooooooooooo
ooooooooooooo
ooooooooooooo
When you are done with your song, simply delete the carraige returns and copy the whole thing into the "Pins" section. Enjoy!