Feb 19 / 2015
Comments Off on Matter and Form 3D Scanner Thoughts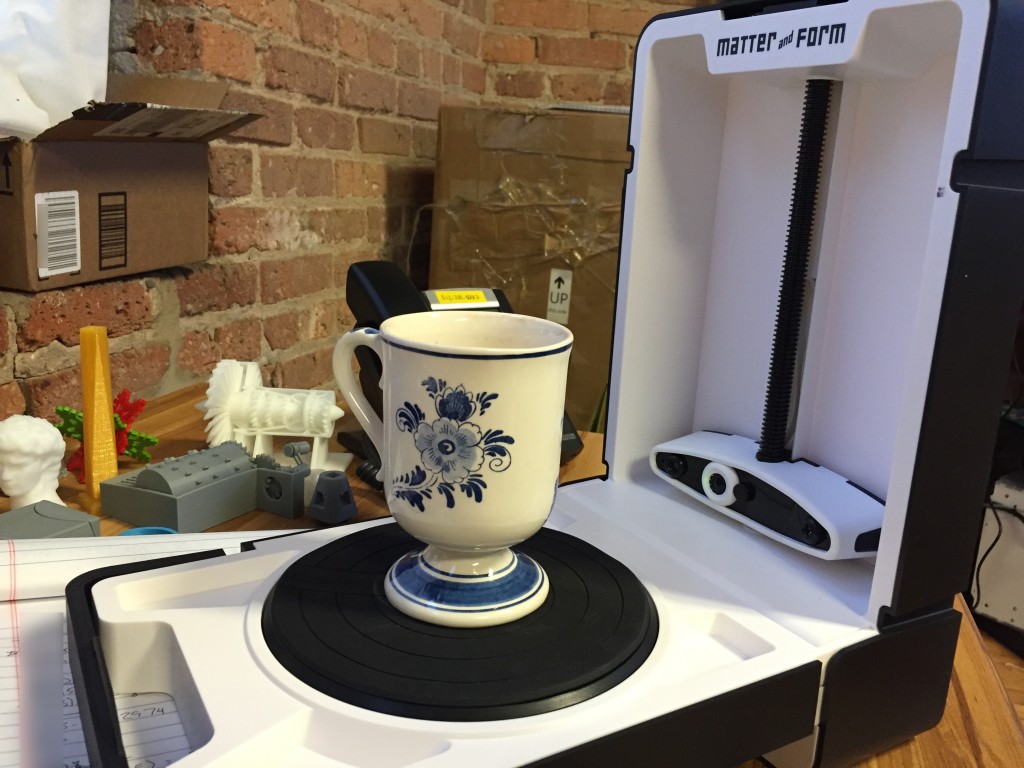 I had a chance to play with the Matter and Form 3D Scanner briefly. I hesitate to call this a formal review, as my experience with 3D scanning is limited and I only had time to scan one model.
Overall, I wouldn't say I was impressed. I've seen comparable, if not better results from using a Kinect, which is a fraction of the cost. For objects which do not have many features obscured by line-of sight, you'll be able to get a decent looking model without too much effort. There are a lot of bad reviews for the MAF scanner floating around out there, but most of them are probably a case of expectations not matching with reality.
The "theory" behind the 3D scanner is simple: we know what a 3D model is, and we know what a scanner is, so we simply put the two together. However, the actual "practice" is a lot more complicated. In order to get a workable model, especially one suitable for 3D printing, a significant amount of post-processing is involved.
The first problem I encountered was getting the software to recognize the scanner. After power-cycling the scanner, software, and my laptop several times, I was finally able to get it connected. From there, the software was fairly intuitive. There was a brief calibration stage that involved identifying the darkest and lightest colors on the model, which in my case was the trusty coffee mug pictured above.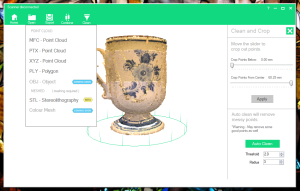 The scanning process took a lot longer than I expected. I'm not sure if I was using the high-resolution setting, but the model had to do a full rotation at with the camera at three levels, and the whole process took close to an hour. The result (after cropping) is pictured above. Next time, I will make sure that the scanning takes place in an environment with light that remains the same color. I was next to a large window and the sun was setting, which gives a lovely reddish hue to the upper portion of the model.
Since I don't have access to a full-color 3D printer, the discoloration that occurred was not of very much importance to me. My main goal with this scanner was to test the feasibility of "scan-to-print."  The MAF software has an option to export directly to STL, which worked about as well as I expected. It was able to fill in the hole left from the "shadow" of the handle fairly well, but had trouble with the base of the mug, which I suspect is due to the color of that area. It also created a bulbous structure to fill the void in the interior of the mug, which sort of makes it look like it is full of a frothy latte or something. The image below is the result of the "export to STL" function, viewed in Cura.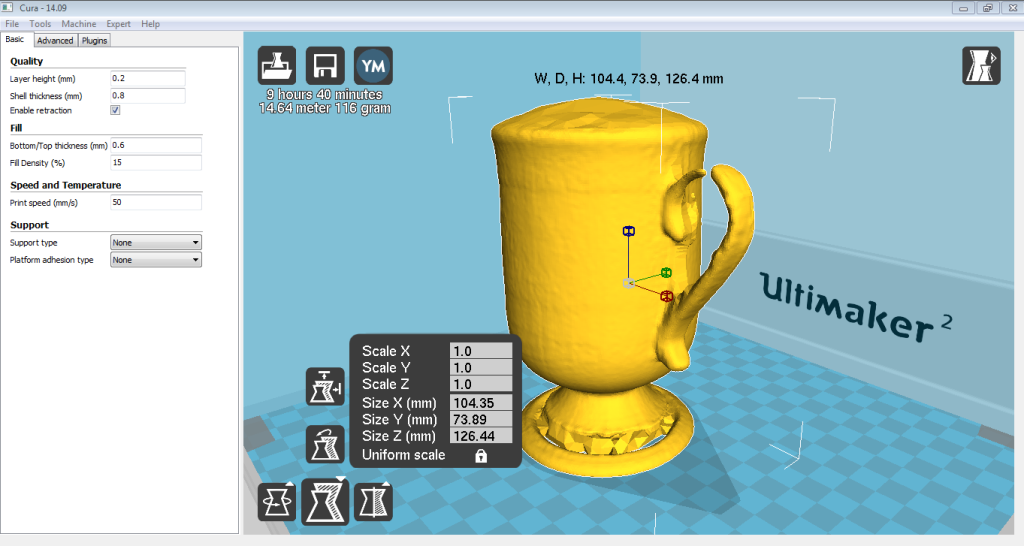 I decided to print the model as is, without attempting to fill in any voids. You can use programs like MeshLab to make repairs, but wasn't able to make much progress when I tried. Much of 3D design is still a mystery to me :-/
Below is a picture of the final result, printed at 50% scale on the Ultimaker 2.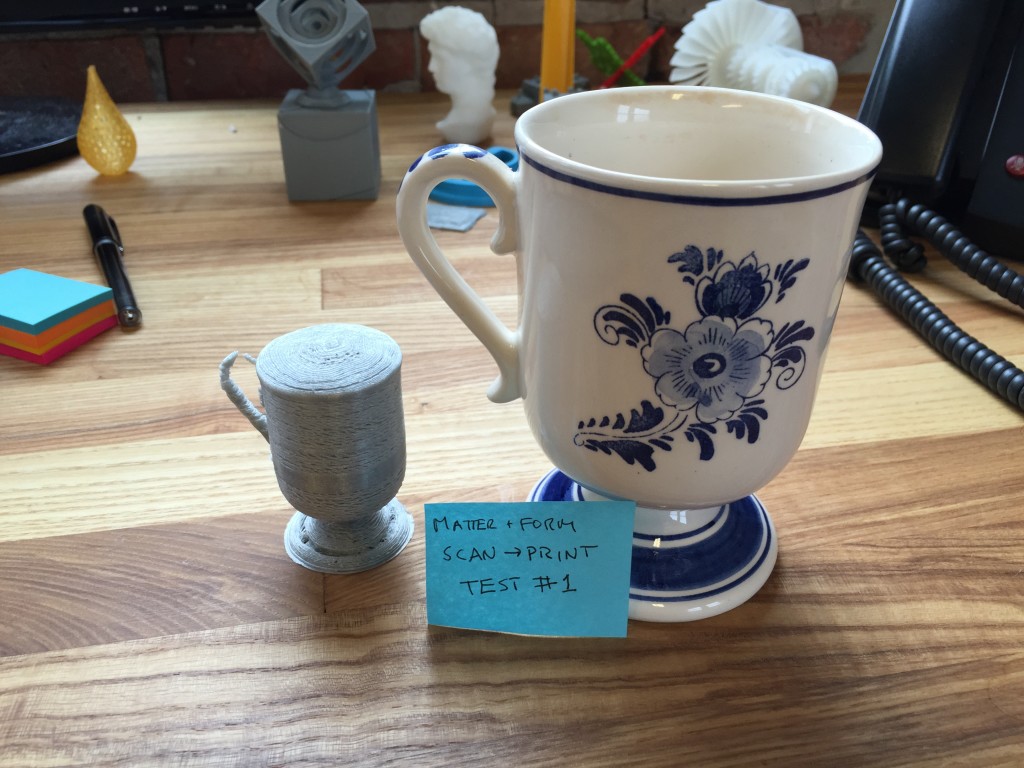 Other than a little underextrusion, I am quite pleased with the result. I hope to have some more time with this scanner, but my first impression is that it is viable for small, simple objects, but will likely not meet expectations for many people, especially on something with a $600 price tag.