Dec 22 / 2014
Comments Off on 3DPBL
What is Project 3DPBL? This is my attempt to document and compare specifications for desktop 3D Printers. Help is appreciated! Please email me at 3dpguides@gmail.com if you are interested in joining me.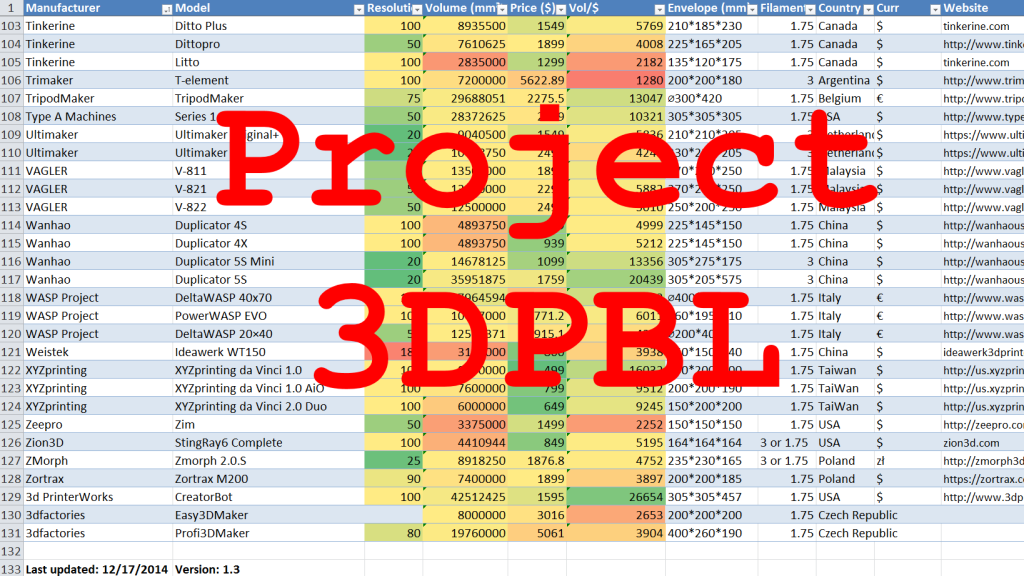 This is a part of my larger effort to develop a reliable way to benchmark printers so that they can be accurately compared.